Anyone that knows me will tell you I talk about my two daughters—a lot. In my defense, it's pretty much "Dad Law" that I have to brag about them whenever I get the chance and think everything they do is amazing.
All joking aside, my kids' imaginations never cease to amaze me. Whether they are creating incredibly detailed plots for stories while playing with their toys or making up random lyrics to songs, I find myself often times just watching and smiling.
What I am most in awe of, however, is the way I can give them a stack of paper and just watch them create page after page of drawings. They've spent entire afternoons with nothing but their imaginations, a binder of loose-leaf paper and crayons—so many crayons.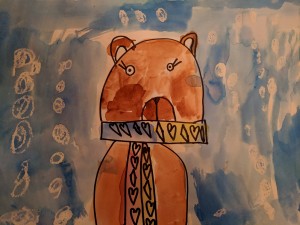 Continue reading "Our Kids: Childlike Creativity" →