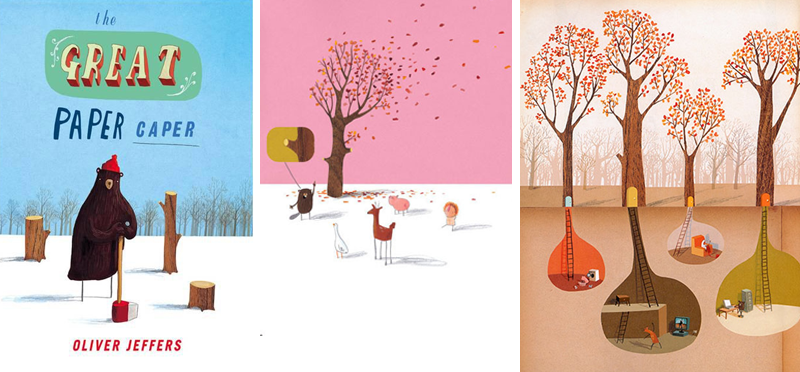 The Great Paper Caper by Oliver Jeffers
Described by Oliver Jeffers as "A thrilling tale of mystery, crime, alibis, paper planes, and a bear who wanted to win." This book is illustrated beautifully through humor, Jeffers 'childlike' type and lovable characters. I love the animals stick figure legs and the sky always changing bold colors. It was nearly impossible for me to choose a favorite among Jeffers books-so I must cheat my "3" favorites list here and mention two more titles by Jeffers, The Incredible Book Eating Boy and This Moose Belongs to Me. Though lets be honest, they are all great!
Purchase here!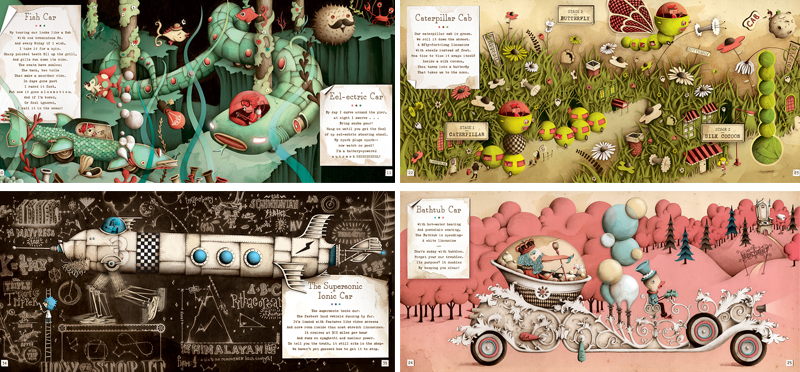 Poem-mobiles: Crazy Car Poems by J. Patrick Lewis and Douglas Florian, Illustrated by Jeremy Holmes
A book full of quirky, unique cars (such as Jurasic Park(ing) and the Dragon Wagon) accompanied by equally imagionative poems describing each one. Holmes illustrations are incredibly detailed and fill the pages with creativity. A book you won't mind reading 5 times in a row at bedtime. 
Purchase here!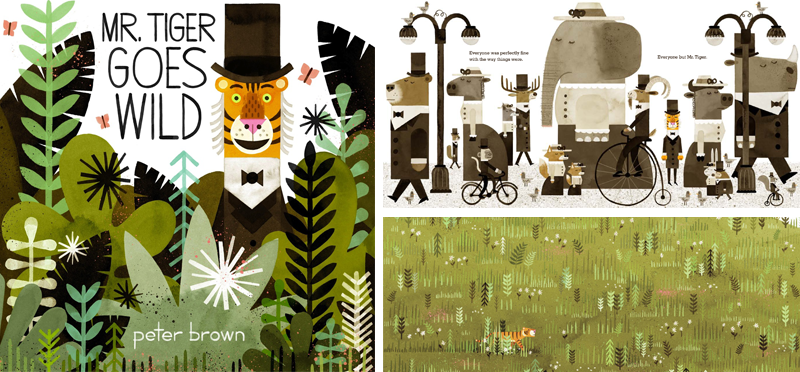 Mr. Tiger Goes Wild by Peter Brown
A book about a Tiger who becomes tired of the mundane proper ways he has been living his life, and decide to, as the title suggests, go wild. The illustrations are beautiful, I believe some have even been made into seamless patterns. His illustrations have a sort of 'cut paper' feel to them, full of earthy tones with a pop of color here and there. My little girl might be too young to read yet, but this will be waiting on her shelf patiently until she is