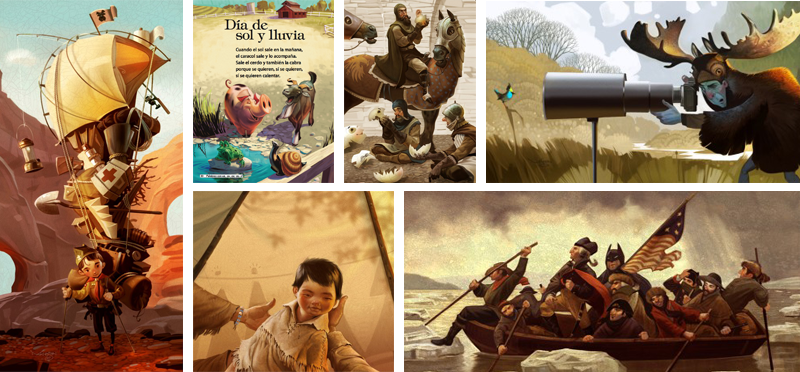 Jim Madsen
http://www.shannonassociates.com/artist/jimmadsen
Madson has been illustrating for the past 15 years, and has 75 illustrated books to show for it! His work has a soft, dreamlike quality. He uses subtle humor which brings charm to a lot of his pieces. There's warmth through his color palette that helps create a sort of comfort to the characters he constructs. I really enjoy his work, and he is fantastic to work with.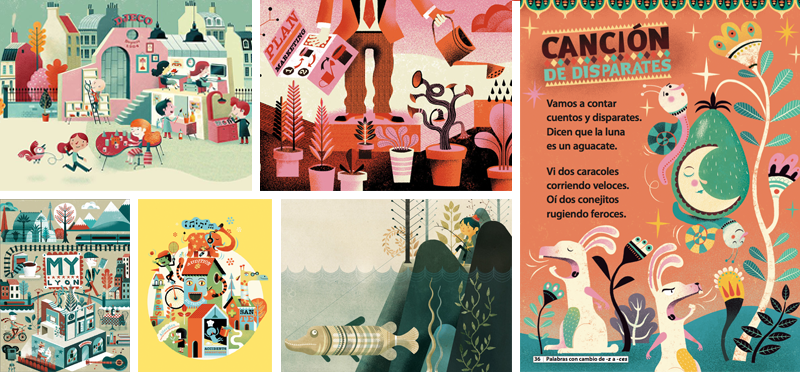 Gwen Keraval
http://www.gwenkeraval.com
Gwen is a French-based illustrator.  His style has a vintage feel to it, especially through his color palette and clean shapes. He brings a bit of humor through the characters he creates. His style is reminiscent of screen printing to me, from the texture he often incorporates and the simplicity of shape found in his work. His work is not limited to children's books, but can also be found in magazines and advertising. I find it all interesting to look at.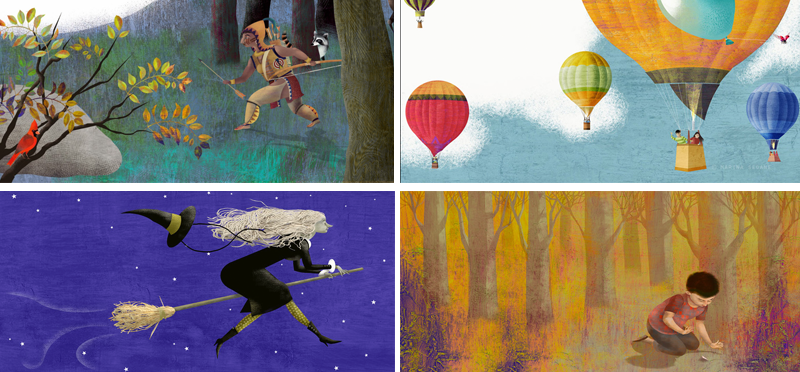 Marina Seoane
Marina is from Spain where she makes a living as a freelance illustrator. Her work is full of color, wonderful characters and texture. Her use of texture can give her work almost a sort of 'collage' feel. She is incredibly talented and one of my favorite illustrators that we've had the pleasure of working with.