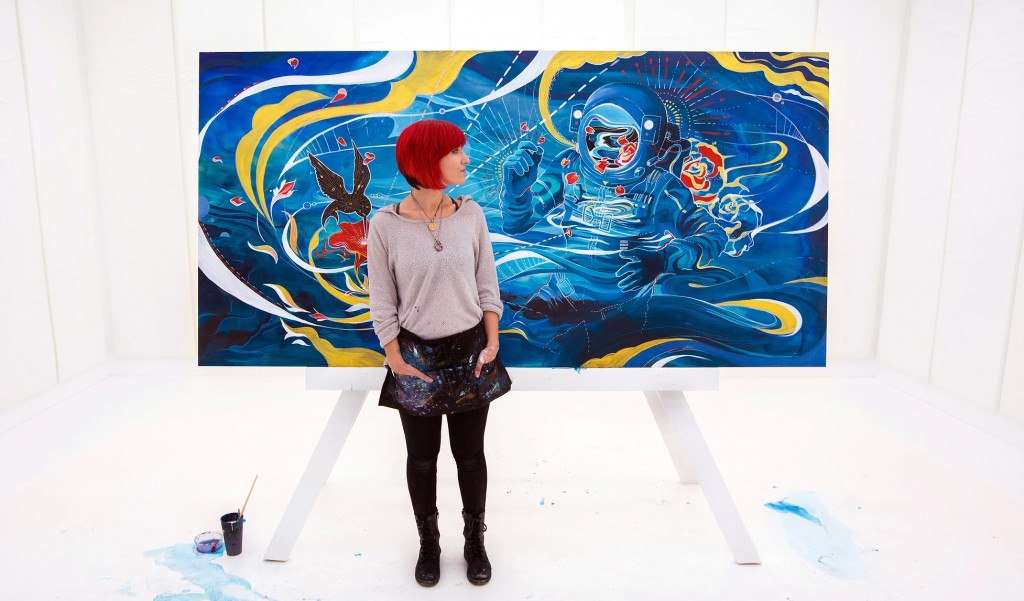 I had the great opportunity of talking with Cassie Genc, a local Milwaukee illustrator living in the Bayview area. Her work is full of whimsy, wonder, and robots. I have looked up to Cassie as an artist for many years and have always appreciated her use of vibrant colors and attention to detail. The pieces she creates transport to magical other worlds that leave you thirsting for further exploration into her work.

Q: Please give a short description of yourself and your work.
A: I'm a Milwaukee illustrator and 2014 MIAD graduate with a BFA in Illustration and a minor in Communication Design. By day I'm a Textile Artist for Kohl's, and by night I freelance and develop my own body of work to either display around MKE or sell at local art fairs. My work ranges from large murals of astronauts to digitally rendered three-eyed tigers; from cute graphics on young girls t-shirts to crass and sassy stickers that would never pass in a corporate environment. I love doing it all because, in a nutshell, it keeps me sane and my art hand fresh.
Q: What first piqued your interest in illustration?
A: My beautiful Mom.  I grew up with a very ambitious and driven mother. She worked hard, became a top graphic designer for Aldi, and would freelance painting murals on the weekends. I grew up seeing a creative soul be successful and all the work that went into getting there. It also helped that my Ma stuck a marker in my hand by age one. Ever since then I've just been trying to be better than the day before.
Q: What inspires your illustrations?
A: In my painting work, I've really enjoyed combining the cosmic with the familiar. My aim is always centered on creating a window for escapism and whimsical possibility. You know… that brief walk on the astral plane that makes people go somewhere "else" for a small moment.
Outside of those pieces, I get a kick out of bringing some sass and quirk, particularly when I incorporate typography. If I can get 5 words to make someone else laugh or go "Oh man, same," it's pretty great.
Q: Whose work do you follow?
A: I follow McBess, James Jean, Mars-1, Moebius, Bayobolus, Craola, NimaSprout, Damon Soule, Wiley Wallace, Kevin Jay Stanton, Mike Mitchell, Javier G. Pacheco, and recently another local MKE artist, Wazaloo (she makes awesome work, definitely check her out!).
Q: What are you working on now?
A: Currently I'm developing Back-to-School graphics for next year, specifically for Mudd young girls sizes. Outside of that, I've been experimenting with some hand-painted jackets and creating digital paintings that another artist makes into moving looping GIFs.
Q: What work of yours are you most proud of?
A: It depends on how recently I made it, haha. I'm most proud of my work right when I'm done with it, and then I move on and try to make a better one. If I had to name the stand-outs though, I would say the children's book I wrote and illustrated, "Anything & Everything" (not yet published, but we're getting there), my most recent astronaut painting "The Last Traveler" since it was the last large piece I've had the opportunity to create, and the digital painting GIF I collaborated on since it was so fun.
Q: Do you have a favorite knick-knack in your studio?
A: I have this rainbow glass-pyramid paperweight that I keep by my window. If the sun hits it right, a bunch of random colored dots flit around my room.
Q: Where can your work be found?
A: Sometimes on a Kohl's customer's daughter. Currently, I have paintings on display at FloatLife in Whitefish Bay. You can also check out my Instagram, @cassiegenc, or my website www.cassiegenc.com.
Q: Anything else you'd like to share?
A: Never stop making. Push your skill set. Find fulfillment by being better at your craft than you were last year. Surround yourself with creative souls who know exactly what you mean when you say, "The kerning on that road sign over there is killing me inside". Drink wine and customize the most perfect playlist, hunker down and GO. Sleep occasionally. You know… that kinda deal.
It was an honor to interview Cassie as my first installment of the "Getting to Know the Locals" series, and I am excited to see where her work goes. I'll see you in the next interview!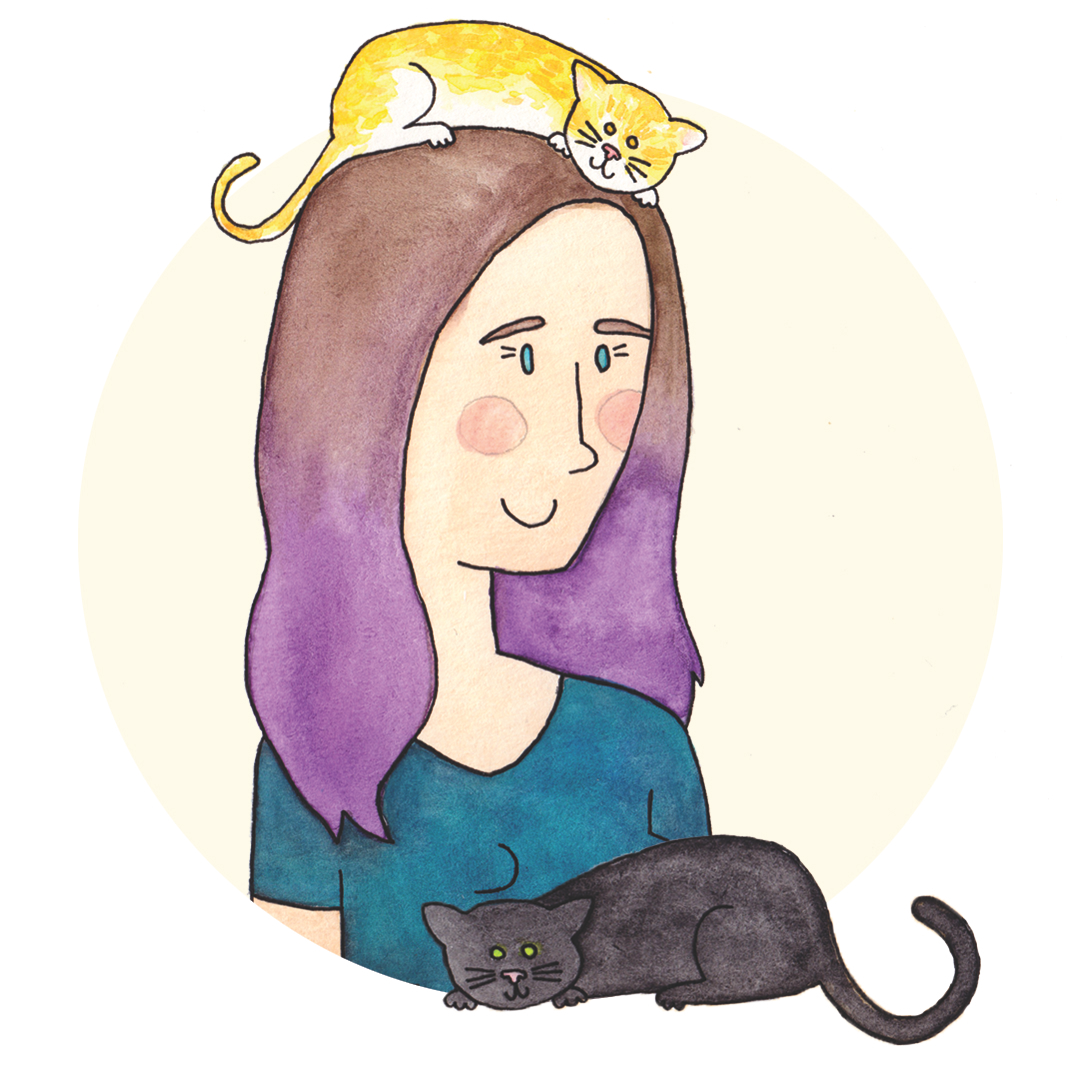 Stephanie Marie Steinhauer